Ace Hardware has COVID Killer Hand Sanitizer in stock now! Call now and pick up in-store or take advantage of our curbside pick-up. We are taking every step to ensure the safest shopping process.
Your California Central Coast Ace Hardware Locations:
Stay Clean
Protect yourself and the ones you love with COVID Killer Hand Sanitizer. Aromatic Hand Sanitizer that won't leave your skin dry and smelling like a hospital.
How It Works
Our proprietary formula deactivates 99.9% of viruses and other microbes to keep you and your family safe, while our high-quality, organic aloe rejuvenates and moisturizes your skin, leaving it smooth and soft even after repeated applications. Our proprietary blend of organic essential oils have been clinically studied and put additional anti-microbial properties in your hands while releasing a relaxing scent.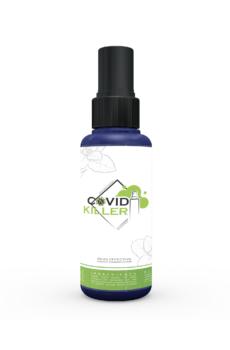 Covid-19 Coronavirus
Coronavirus is spread from close person to person contact through droplets. It may also spread through airborne droplets when the tiny droplets remain in the air. Symptoms, including cough, fever and shortness of breath, may develop within fourteen days of exposure to the illness. Only a designated lab test can diagnose the virus.
Prevention
Avoid close contact from people with symptoms.
Clean surfaces & objects that people frequently touch.
Frequently wash your hands with soap.
Shop for COVID Killer Hand Sanitizer at Your Central Coast Ace Hardware!