Save your lights and money this holiday season with this simple light repair tip. #KeepItSimple
Your local Central Coast Ace Hardware in Gilroy brings you a simple solution for Christmas light repair. Watch the following video to see how you can avoid the frustrations of half-lit Christmas light strands.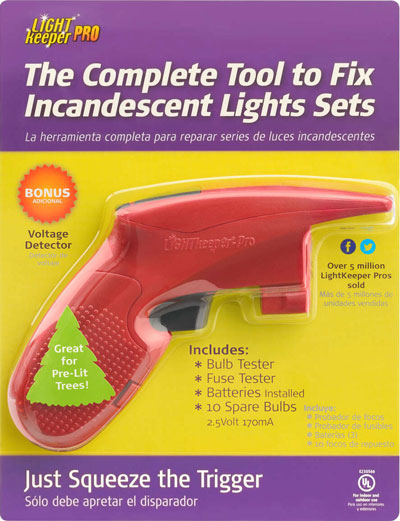 The LightKeeper Pro Battery Red Light Repair Tool is the complete tool for incandescent Christmas light repair. The Quick Fix Trigger fixes internal bulb failure with the squeeze of a trigger and enables the light set to illuminate so the user can see the bad bulbs.
Make your holiday decorating much easier by repairing your Christmas lights, call your local Ace Hardware store in Gilroy to check availability today!