Dealership Quality Keys, Programmed in Minutes
Need a spare or replacement car key? Visit your local Ace Hardware! Our experts can keep you on the road without delay, making Central Coast Ace Hardware your one-stop shop for car key cutting and key fob programming in Watsonville, Freedom, Marina, Gilroy and Salinas.
Up to 60% Savings over Dealership Pricing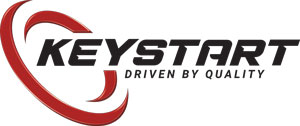 Keep your car rolling without hurting your wallet. Ace Hardware offers huge cost savings when compared to dealership prices.
Our exclusive brand, KeyStart, features OEM circuit boards and OEM style shells at the most affordable prices in the market. KeyStart products are assembled and packaged in the U.S. to offer same day shipping and superior quality control.
Car Key Programming in Watsonville, Freedom, Marina, Gilroy and Salinas
Need a car key replacement or programmed key fob today? Get started right now on AceHardware.com/AutomotiveKeys.
In addition to starting the process online, you can also drop by one of our many locations to speak to a trained associate. Feel free to call to verify availability.


*60% savings represents maximum potential savings off dealership pricing based on a November 2018 independent national pricing study of dealerships in the United States. Price estimates and savings calculated off total cost of key including programming and cutting costs. Actual discount varies depending on key and region.
**At participating stores, in-store stock only and services must be requested at least one hour before store closing when a trained associated is on-site.
***Keys must be purchased from Ace Hardware to be cut or programmed.