The only outdoor cooker you will ever need … or want.
The Big Green Egg grill is available at Central Coast Ace Hardware stores in East Lake, Freedom and Main Street Watsonville. This holiday season, give the gift that keeps on giving!  This is the highest quality, most versatile and simplest-to-use outdoor cooker on the market, offering more cooking options than all other conventional cookers combined. From appetizers to entrees to desserts, the Big Green Egg will exceed all of your expectations for culinary perfection.

Grill
Sear the perfect steaks, pork chops or burgers on the EGG. High temperature "steak house" char-grilling – even at 750°F/400°C – is quick and easy! Using the two dampers for accurate control, you can lower the heat to a more moderate temperature for other grilled foods. Fish and seafood turn out moist and tender with a flavor-packed crust unmatched by other grills.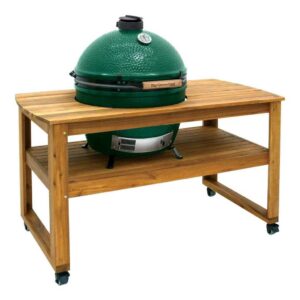 Roast
Gatherings are more memorable when you roast poultry, lamb, beef and vegetables on a Big Green Egg. The ceramics retain heat and moisture so well that foods don't dry out, and the superior cooking qualities of an EGG produce the most flavorful roasts, braises and stews you've ever tasted because the juices and flavors stay locked inside. Get ready for the applause!
Smoke
The EGG's insulating ceramics allow for precise temperature control even at low heat. A controllable 200 to 350°F gives succulent results with turkey, chicken, ribs or any of your favorite cuts, infusing them with aromatic wood flavor. Want to barbecue at low heat for eighteen hours or longer? No problem – an EGG can do that on a single fill of our natural lump charcoal.
Bake
Using the indirect cooking method with a convEGGtor, the EGG bakes fantastic breads, pies, cobblers and cookies better than your kitchen oven. You will be amazed when you bite into the most delicious slice of pizza you have ever eaten. The combination of precise temperature control and the heat retaining properties of the EGG create the perfect environment for baking.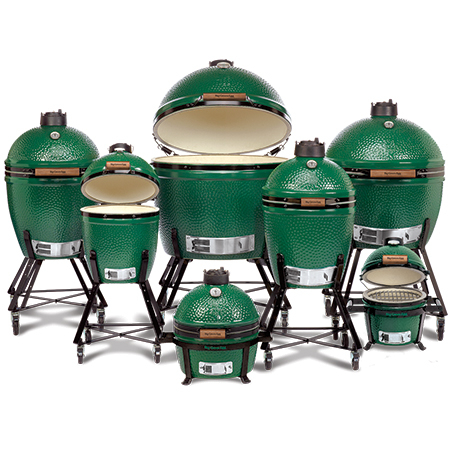 Simple to Start
The Big Green Egg reaches perfect cooking temperature and is ready to use in just minutes. Our 100% natural lump charcoal is made from only the best cuts of premium, select hardwood for superb performance and results. Lighting the charcoal is always quick and easy, as the design of the Big Green Egg allows air flow to circulate efficiently. Use our natural charcoal starter or a butane or electric starter … and never buy lighter fluid again!
Precise Temperature Control
Grill, roast, smoke and bake on your EGG at exact temperatures by easily adjusting the patented air flow systems. You have total control over temperature at your fingertips, maintaining accuracy within a few degrees! The Made in USA temperature gauge provides precise readings to 750°F/400°C. Many indoor ovens cannot match the accuracy of the EGG's temperature control!
Find the Big Green Egg grill at Ace Hardware in Watsonville today!
To check store availability call your local store.